Upgrade Now
Follow the given procedure to upgrade your profile:
Click on Upgrade Now menu item on the opened up My Profile menu.
Once you click the menu item the License Management screen opens up. This is shown below,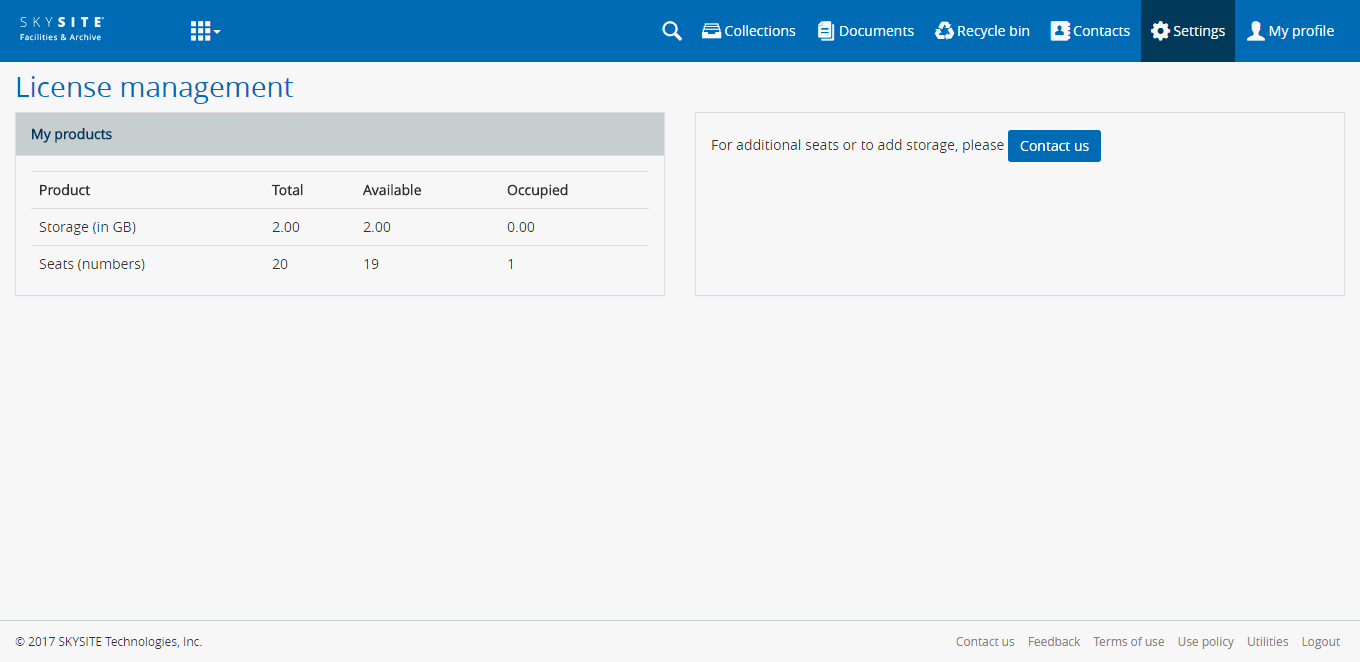 You can contact SKYSITE support through email and phone after viewing the contact information of SKYSITE Support from this screen.