Accessing Software Tools - Utilities Screen
This section of the Settings module displays the software tools required in the system to run SKYSITE Facilities & Archive. It also informs you whether the required tools are installed in your system. If the required tools are not available in your system, you can download the tool by clicking on the links provided.
Follow the given procedure to access Utilities screen:
Click on  button at the top right-hand corner of the screen to access the Settings Main Menu. This menu is displayed below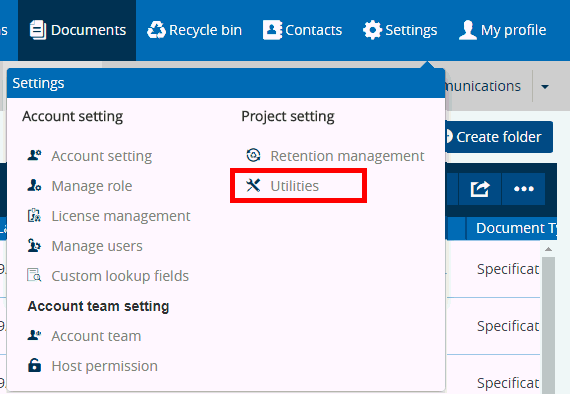 Under the Collection Setting heading click on Utilities menu item [highlighted in the screenshot above] to access Utilitiesscreen. This screen is shown below,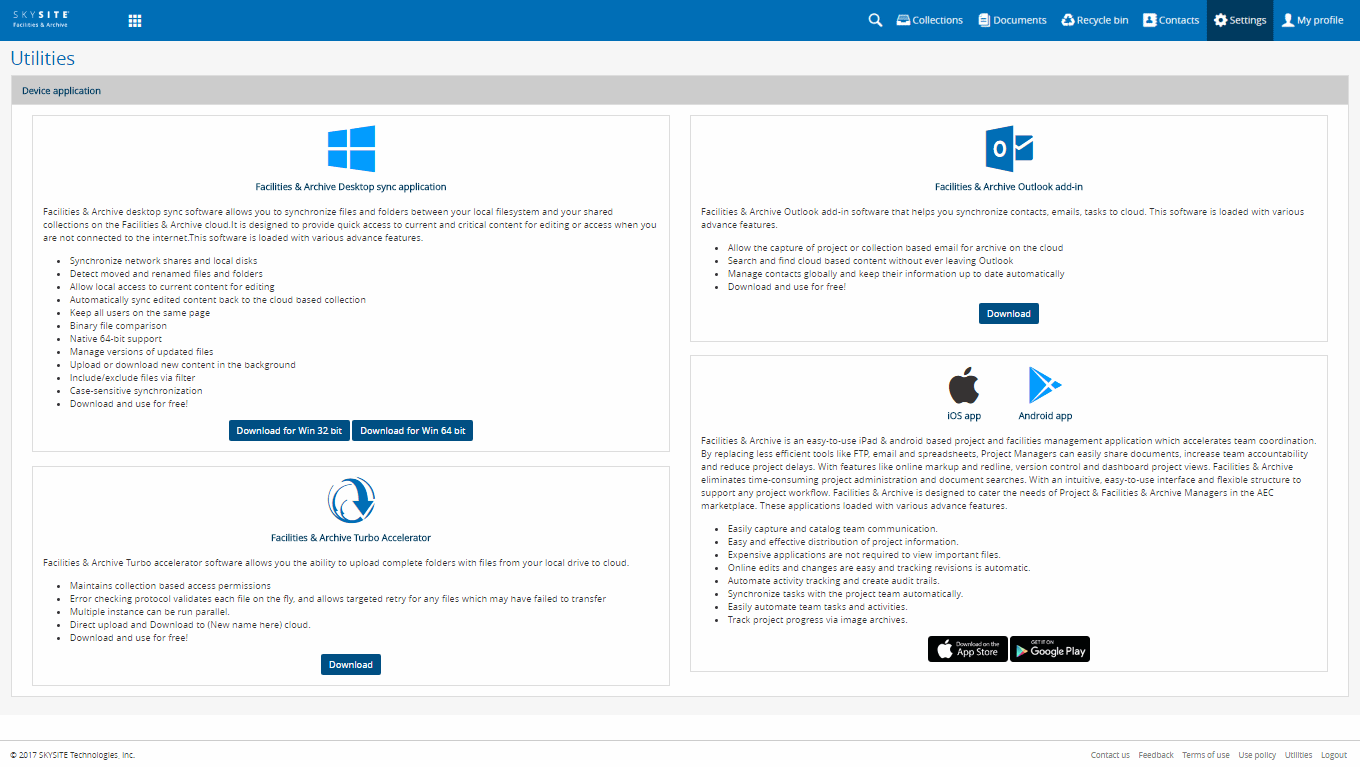 Click on [download] button to download the respective software tools.