Viewing Messages
Follow the given procedure to view the details of a particular message/task/communication:
Click the User Messages folder from the left hand panel. This will display three more folders - Alert, General Message & Mail Message.

Click on the particular folder. The list of messages within that folder will be displayed in grid section of the right hand panel.

Double-click on the displayed message row to open the message content.

The details of the message will be displayed at the bottom of the screen.
Screenshot displaying an open message (Message View is highlighted in the screenshot below):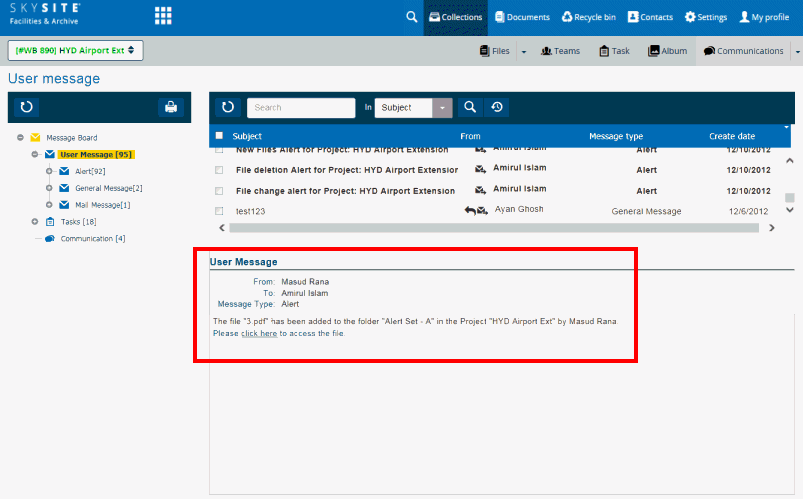 Screenshot of an over due task is shown below: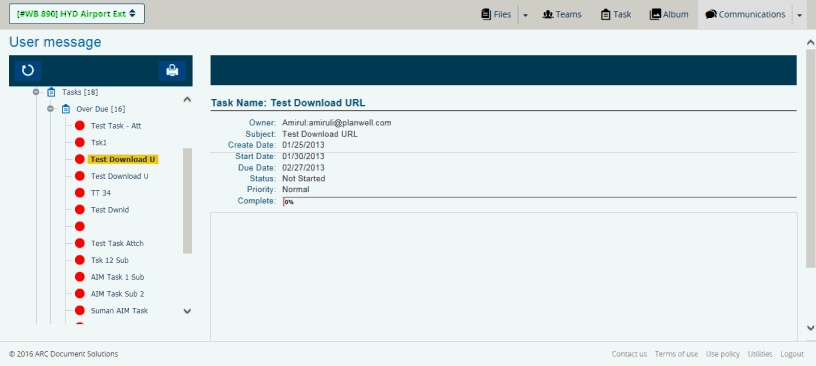 Screenshot displaying a Communication Message: