Replying To a Message
Follow the given procedure to make reply to a specific message.
Select an appropriate folder from the tree menu. The messages within the selected folder are displayed.

Select the message for which you want to send reply.

From the From list, click  (Reply icon) adjacent to the contact name. The Send Message window appears. This is shown below,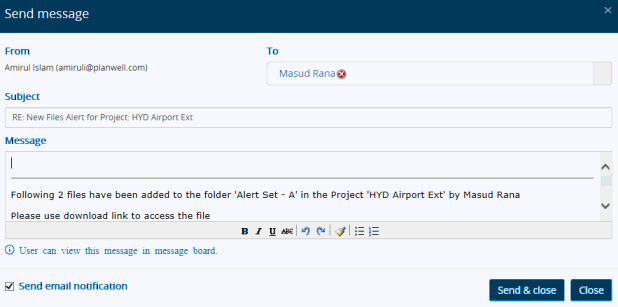 Enter the message in the Message text-editor area.

Select the Send email notification check box if you want to send an email notification to the sender along with the message.

Click Send & Close. The message and notification will be sent and the Send window will close automatically.
Note: Clicking only Close won't send the message but will close the Send window.