Responding to Assigned Communications
Follow the procedure to respond to an Assigned Communication:
On the Collection Communication screen click on  (Filter button) to view the assigned communications.

On the Communication List View grid section, click on Communication Number link, under the Communication # column. The Communication edit screen [with the Response section highlighted] is shown below,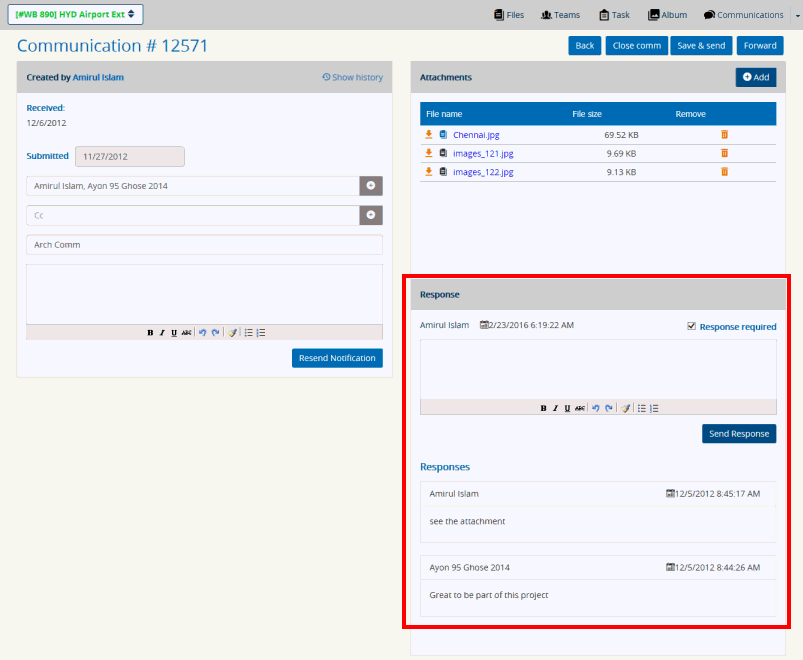 Under the Response section, enter the response in the text editor and click on (Send Response button) to transmit the response to the creator of the Communication.

Tick the Response Required checkbox making it mandatory for the creator to close the Communication only after receiving a response.

Any previously given response will be displayed under the Response section.

Click Save & Send to send the response to the creator.

The creator, after opening the response can read the response, and if satisfied then can click on (Close comm button) to close the Communication.