Modifying Tasks
Follow the given procedure to modify a task:
Open Collection Task screen.

Select the Task Type (Assigned, Owned, All Tasks or Draft Tasks). The list of tasks of the selected task type will be displayed in the grid section in a list format row-wise.

Click the link on the task name under the Task Name column of the grid section to open the task. The screen displaying all the information of the task appears. This is shown below,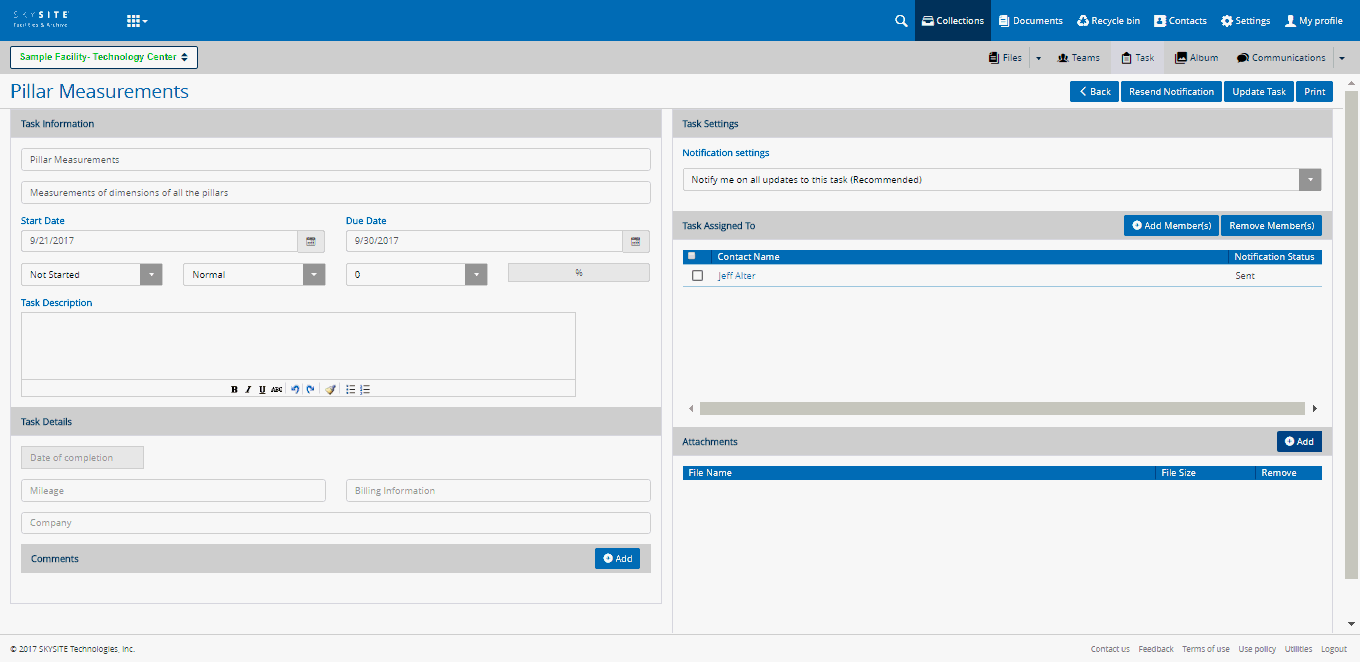 Modify the task as per requirement. The team member to whom the task has been assigned can be seen under the Task Assigned To section along with the notification status.
You can view the assigned member detailed information by clicking on the name of the Task Member.

Under the Task Details section you can add Comments by clicking Add button.

Click on Resend Notification button if the concerned member to whom the task has been assigned somehow did not get or overlooked the notification regarding task assignment.

Click Update Task button to update the modification. The confirmation message appears at the top of the page after completion of successful update.